FOOD SERVICE DIRECTOR II - SES - 80082808
Location: 
NAPLES, FL, US, 34112
Requisition No: 817313 
Agency: Juvenile Justice
Working Title: FOOD SERVICE DIRECTOR II - SES - 80082808
 Pay Plan: SES
Position Number: 80082808 
Salary:  $1,420.00 Bi-Weekly 
Posting Closing Date: 12/11/2023 
Total Compensation Estimator Tool
The Department of Juvenile Justice salutes our heroes.
We are honored to have the opportunity to support our nation's veterans and their families.
We value the service given to our country and support the hiring of service members and military spouses.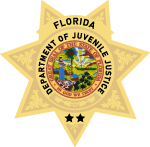 The Right Service, the Right Way, at the Right Time  
LOCATION, CONTACT AND SALARY INFORMATION:
Location Information:  Collier Regional Juvenile Detention Center, 3351 E Tamiami Trail Naples, FL 34112 
Contact Contact Person:  Pamela Stallworth (239) 397-6008
Minimum Biweekly Rate of Pay: $1,420.00 (In accordance with current spending restrictions, an internal promotion into the position will be filled at the minimum of the pay grade or up to 5% of the employee's current rate, whichever is higher).
POSITION DESCRIPTION:
Directs all aspects of food planning, purchasing, storage, inventory, preparation and serving in a secure facility. 
Participates in all work assignments in the food service area and assists with meal preparation as needed. 
Maintains complete confidentiality of all staff and juvenile records.
Approves all purchases of food, and food service related supplies. 
Ensures that cost for food service production is within the standards established for the facility.  
Makes recommendations regarding interviews, hires, and discharges of employees including all disciplinary actions.   
Supervises food support staff in all aspects of work performed and establishes work schedules for food support staff. 
Ensures all shifts are covered and meals are provided per the facility schedule.
Evaluates food support worker performance. 
Ensures that all food support workers receive food safety, Hazard Analysis Critical Control Point (HACCP), and other food service related training as needed.  
Maintains all food preparation and serving documentation and/or records for department compliance in Child Nutrition Programs Namely National School Lunch and Breakfast Programs.Performs periodic food safety inspections to ensure that food service staff adheres to Department, State, and Federal regulations. 
Ensures all food is prepared in accordance with HACCP principles.
Ensures all medical and special diet needs are addressed as directed by the facility or regional medical authority and assigned dietitian.     
Coordinate kitchen equipment repairs and track expenditures related to repairs.  
Places commodity orders as needed in USDA Commodity Ordering System.  Tracks usage of USDA commodities. 
Conducts weekly inventory of commodity goods.
Attends and participates in staff meetings, in-service training, and other professional and staff development activities. Develops and maintains a professional relationship with all facility staff.    
Ensures compliance in all food related reviews within the assigned facility.
Prepares corrective action responses as needed for food service and related activities.  
Provides input and recommendations in the development of a standardized menu that meets USDA and the Dietary Guidelines for Americans and USDA National School Lunch and Breakfast Programs.   
Provides input in the development of Department food safety standards and Wellness Policy for Child Nutrition Programs.
Complies with the requirements set forth in S215.422, Florida Statutes, Prompt Payment Compliance Law.
Performs other related duties as assigned.
MINIMUM QUALIFICATIONS FOR THIS POSITION INCLUDE THE FOLLOWING REQUIRED ENTRY LEVEL KNOWLEDGE, SKILLS AND ABILITIES:
Knowledge of principles and practices of supervision and management.
Knowledge of principles and techniques of food service planning.
Ability to plan and direct a food service program including the purchasing, storage, preparation and serving of food at a secure institutional setting. 
Ability to communicate effectively.
PREFERRED QUALIFICATIONS:
Must be at least 19 years of age.
Must be a high school graduate or its equivalent as determined by the department.
Two (2) years of food service experience, or completion of a program of study from a vocational/technical school in food service area.
Two (2) years of experience in food service preparing meals for a large number of customers or clients.
At least two (2) years of supervisory experience.
Experience in an institutional or jail setting.
SPECIAL NOTES:
All prospective candidates will be subject to a sex offender check, criminal background checks, (state, local and national) and pre-employment drug screening for direct care positions.
DJJ participates in E-Verify (Employment Eligibility).
When identified on a position description, a valid driver's license is required. If initially hired with an out-of-state license, the Florida resident must obtain a valid Florida state driver's license within 30 days of hire. Licenses suspended or revoked for any reason, work permits (Business purpose/Employment/education only licenses) and some types of restricted licenses are not acceptable.  Licenses that have Corrective Lenses Restriction are acceptable, provided the driver wears corrective lenses while operating the vehicle. 
Positions that include the transportation of youth while performing any work or work-related functions on behalf of DJJ, require: (1) a valid driver's license; and (2) a three-year acceptable driving record as defined in FDJJ Policy 1920.
Successful candidate must be certified in accordance with State of Florida Department of Juvenile Justice direct care training policy or obtain such certification within 180 days of employment. 
For those candidates who are not currently in the state system as a direct care worker for DJJ at the time of application, the top-ranking candidate(s) after the interview phase will be required to take and pass Ergometric's IMPACT Assessment and Training Test in order to be considered for this direct-care employment opportunity.  This test will be used to measure the candidate's overall suitability for working with Juvenile Justice involved youth.  Test results will be used for a period of six months after initial testing for candidates who reapply during that period for another position for which testing is required.
Pursuant to Florida law, the Florida Administrative Code, and in accordance with applicable federal law and regulations, the general staffing of a facility must be in an accordance with the male and female ratio of the juvenile population.  The decision to hire a male or female employee based on a bona fide occupational qualification does not constitute discrimination, disparate treatment and/or a violation of civil rights.
985.66 Florida Statute Requirement:
Be at least 19 years of age. 
Be a high school graduate or its equivalent as determined by the department.
Not have been convicted of any felony or a misdemeanor involving perjury or false statement or have received a dishonorable discharge from any of the Armed Forces of the United States.  Any person, who after September 30, 1999, pleads guilty or no lo contendere to or is found guilty of any felony or a misdemeanor involving perjury or false statement is not eligible for employment, notwithstanding suspension of sentence or withholding of adjudication.  Notwithstanding this subparagraph, any person who plead no lo contendere to a misdemeanor involving a false statement before October 1, 1999, and who has had such record of that plea sealed or expunged is not ineligible for employment for that reason.
Abide by all provisions of s. 985.644 (1), regarding fingerprinting and background investigations and other screening requirements for personnel. 
Execute and submit to the department an affidavit-of-application form, adopted by the department, attesting to his or her compliance with sub paragraphs 1-4.  The affidavit must be executed under oath and constitutes an official statement under s. 837.06.  The affidavit must include conspicuous language that the intentional false execution of the affidavit constitutes a misdemeanor of the second degree.  The employing agency shall retain the affidavit.
The State of Florida is an Equal Opportunity Employer/Affirmative Action Employer, and does not tolerate discrimination or violence in the workplace.
Candidates requiring a reasonable accommodation, as defined by the Americans with Disabilities Act, must notify the agency hiring authority and/or People First Service Center (1-866-663-4735). Notification to the hiring authority must be made in advance to allow sufficient time to provide the accommodation.
The State of Florida supports a Drug-Free workplace. All employees are subject to reasonable suspicion drug testing in accordance with Section 112.0455, F.S., Drug-Free Workplace Act.

Nearest Major Market: Naples