DISTRIBUTED COMPUTER SYSTEMS ANALYST - 80080472
Location: 
ORLANDO, FL, US, 32818
Requisition No: 812530 
Agency: Juvenile Justice
Working Title: DISTRIBUTED COMPUTER SYSTEMS ANALYST - 80080472
Position Number: 80080472 
Salary:  $ 1,551.96 bi-weekly 
Posting Closing Date: 10/02/2023 
The Department of Juvenile Justice salutes our heroes.
We are honored to have the opportunity to support our nation's veterans and their families.
 We value the service given to our country and support the hiring of service members and military spouses.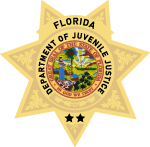 ANTICIPATED VACANCY
Working Title:  Distributed Computer Systems Analyst
Position Number:  80080472
Position Location:  Orlando, FL
Starting Salary: $1,551.96 biweekly.  In accordance with current spending restrictions, if the appointment is an internal promotion the position will be filled at the minimum of the pay grade or up to 5% of the employee's current rate, whichever is higher.
Contact Person: Florence Doggett (850) 528-4729
DESCRIPTION:
This position is responsible for server, desktop and network support which includes installing, configuring, and supporting local area networks (LAN) and the wide area network (WAN).  This position maintains all computer hardware and software, laptops, and network equipment at multiple sites in the Central Region.  This position is also responsible for monitoring the network to ensure network availability to all system users and will perform necessary maintenance to support network availability.  Incumbents may also assist other support staff to plan, coordinate, and implement network security measures.
 MINIMUM QUALIFICATIONS FOR THIS POSITION INCLUDE THE FOLLOWING REQUIRED ENTRY LEVEL KNOWLEDGE, SKILLS AND ABILITIES:
Troubleshoot and repair desktop, laptop, server, and other IT hardware and software problems.
Installs, implements, and maintains computer systems for use by end users including the hardware, software, and communications components.
Tests, evaluates, and packages software and applications for workstation distribution and patch deployment.
Supports and monitors print server administration.
Assists in resolving software, hardware, and communication problems. 
Assists and resolves problem support calls and/or forwards to appropriate responsibility area for resolution.
Applies general knowledge of business practices to a variety of practical situations.
Develops and implements plans to safeguard computer files against accidental or unauthorized modification, destruction, or disclosure and to meet emergency data processing needs.
Confers with personnel to discuss issues such as computer data access needs, security violations, and programming changes.
Identifies areas of operation which need upgraded equipment, such as telecommunication and fiber optic cables.
Tests and evaluates hardware and software to determine efficiency, reliability, and compatibility with existing system.
Reads technical manuals and brochures to determine equipment which meets establishment requirements.
Monitors system performance and equipment capacity requirements.
Assists users to identify and solve data communication problems.
Trains users in proper use of equipment.
Performs other related work as required.
Preferred Minimum Requirements:
Knowledge and experience supporting Windows Server 2008 and desktop computers running Windows 10 and Windows 11.
Knowledge and experience with Microsoft Office 2016 and Office 365.
Knowledge of Microsoft System Center Configuration Manager.
Knowledge and experience working with Windows Backup and TrendMicro Anti-virus software.
Knowledge of distributed processing operations, procedures, and equipment.
Knowledge of problem-solving techniques.
Knowledge of VoIP telephone systems.
Knowledge of computers and software.
Knowledge of the principles, practices, and techniques of computer systems analysis.
Ability to work independently and as a team member.
Ability to understand and apply laws, rules, regulations, policies, and procedures.
Ability to process information logically and solve problems.     
Ability to communicate effectively.
Ability to establish and maintain effective working relationships with others.
Ability to plan, organize and coordinate work assignments.     
Ability to remotely troubleshoot and resolve technical incidents.Strong organization skills are necessary.
SPECIAL NOTES:   
All prospective candidates will be subject to a sex offender check, criminal background checks (state, local, and national) and pre-employment drug screening for direct care positions.
DJJ participates in E-Verify (Employment Eligibility).
When identified on a position description, a valid driver's license is required. If initially hired with an out-of-state license, the Florida resident must obtain a valid Florida state driver's license within 30 days of hire. Licenses suspended or revoked for any reason, work permits (Business purpose/Employment/education only licenses) and some types of restricted licenses are not acceptable. Licenses that have Corrective Lenses Restriction are acceptable, provided the driver wears corrective lenses while operating the vehicle.
The State of Florida is an Equal Opportunity Employer/Affirmative Action Employer, and does not tolerate discrimination or violence in the workplace.
Candidates requiring a reasonable accommodation, as defined by the Americans with Disabilities Act, must notify the agency hiring authority and/or People First Service Center (1-866-663-4735). Notification to the hiring authority must be made in advance to allow sufficient time to provide the accommodation.
The State of Florida supports a Drug-Free workplace. All employees are subject to reasonable suspicion drug testing in accordance with Section 112.0455, F.S., Drug-Free Workplace Act.
VETERANS' PREFERENCE.  Pursuant to Chapter 295, Florida Statutes, candidates eligible for Veterans' Preference will receive preference in employment for Career Service vacancies and are encouraged to apply.  Certain service members may be eligible to receive waivers for postsecondary educational requirements.  Candidates claiming Veterans' Preference must attach supporting documentation with each submission that includes character of service (for example, DD Form 214 Member Copy #4) along with any other documentation as required by Rule 55A-7, Florida Administrative Code.  Veterans' Preference documentation requirements are available by clicking here.  All documentation is due by the close of the vacancy announcement. 

Nearest Major Market: Orlando