JUVENILE PROBATION OFFICER - 80002115
Location: 
PANAMA CITY, FL, US, 32401
Requisition No: 812635 
Agency: Juvenile Justice
Working Title: JUVENILE PROBATION OFFICER - 80002115
Position Number: 80002115 
Salary:  $1,680.00 Bi-Weekly 
Posting Closing Date: 12/12/2023 
The Department of Juvenile Justice salutes our heroes.
We are honored to have the opportunity to support our nation's veterans and their families.
We value the service given to our country and support the hiring of service members and military spouse.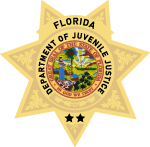 THIS POSITION IS A POOL ANNOUNCEMENT
MULTIPLE POSITIONS WILL BE HIRED FROM THIS ANNOUNCEMENT 
LOCATION, CONTACT AND SALARY INFORMATION:
LOCATION:  C-14 Probation & Community Intervention -651 W. 14th Street Suite K, Panama City, Florida 32401
CONTACT PERSON:  Michele McCaskill JPOS, (850)691-4685, michelle.mccaskill@fldjj.gov
STARTING SALARY: $1,680.00 Bi-Weekly (In accordance with the current spending restrictions, an internal promotion into this position will be filled at the minimum of the pay grade or up to 5% of the employee's current rate, whichever is higher.)
DESCRIPTION:
Incumbent in this position will provide social services to assist in rehabilitation of juvenile law offenders in custody or on probation or parole. Incumbents make recommendations for actions involving formulation of rehabilitation plan and treatment of offender, including conditional release and education and employment stipulations.
JOB DESCRIPTION:
Case Management, Referrals, Recommendations and Assessment
Initiate contact with the youth, family, victims, and law enforcement when referrals are received by the Florida Department of Juvenile Justice (FDJJ).
Conduct home and school visits as an integral part of the information gathering process and family involvement model.
Obtain and review collateral information such as abuse and neglect history, educational, mental health, substance use, gang related activity and other pertinent information from other agencies involved with the youth and/or family.
Conduct and document FDJJ screening(s) to identify the youth's risk and needs, protective factors and/or the need for further evaluations, including but not limited to detention screening, intake screening, Suicide Risk Screening Instrument and any Department approved risk/needs screening and/or assessments instrument(s).
Formulate case management strategies based on assessments and/or information gathered to address the specific needs of the youth and family.
Make service referrals to the appropriate provider(s) and follow up actions needing to be taken.
Make supervision and treatment recommendations to the State Attorney and other judicial partners that allow the Department to provide the most appropriate services in the least intrusive manner.
Complete the screening instruments and reports used by the Department and/or the courts that include but are not limited to the following:
Detention Screening Risk Assessment (DRAI), Suicide Risk Screening Instrument (SRSI), Department approved risk/needs screening/assessment instrument(s) and case plan, Pre-Post Disposition Report, Adult Sentencing Summary Report, Progress (Status) Report, Electronic Commitment Packet, and Termination of Supervision.
Court Process
Acts as the DJJ Representative during court hearings to support the Departments' recommendation for the youth, family and community.
Prepare and maintain current social histories, court reports, referral letters, and related correspondence.
Testify at hearings, when appropriate.
Prepare affidavits/petition for Violation of Probation for any violation that result in the filing of a delinquency petition.
Request hearings when appropriate.
Case Management, Interventions and Supervision
Complete a risk and needs assessment using the appropriate Department approved instrument(s) for all youth screened/supervised by the department.
Conduct face-to-face contacts in the home, school and varied community-based settings by interacting with the youth, family and community during non-traditional hours (weekends and evening hours) in addition to business hours.
Maintain communication based on departmental requirements for all stages of youth and family involvement, gain firsthand knowledge of where the youth resides, the family, the youth's immediate and extended environment by meeting in different locations, including the detention centers, schools, homes, out-of-home placements, place of employment, community sites, other agencies, treatment providers and offices.
Assist the youth with obtaining appropriate mental health, substance abuse evaluations based on administered assessments, and arrange for specialized testing and treatment, as needed.
Assist youth and family with school and after school enrollment, maintain school contact, verifying school attendance, academic performance, and behavior.
Provide crisis intervention; assist the youth and family in accessing crisis intervention services/resources by making necessary referrals and follow-up on actions taken.
Work with the youth to establish personal goals/plans and provide ongoing support to help youth achieve their goals and maintain skills.
Discuss with youth and family projected timeframes for completion of goals, sanctions/conditions of supervision and anticipated date for termination of supervision based on progress and as ordered by the court.
Respond to concerns, needs and risks as presented by youth, family, and the community by staffing cases, plans or violations with the unit supervisor in accordance with existing departmental policies, procedures, administrative rules, and FL statutes.
Determine recommended handling of law violations and provide appropriate interventions when a youth violates the conditions of supervision based on the Effective Response Matrix and follow up on actions taken in response to a violation.
Conduct staffing when benchmarks occur, case milestones are achieved by the youth and or family or case is complex and in need of additional considerations (i.e. when youth is still securely detained a certain number of days pre-adjudication or post disposition, or beyond a timeframe identified in statute, when youth have completed all court ordered requirements and conditions of supervision or violated supervision, and when transition and exit conferences are scheduled for a set number of days prior to the youth's release from residential commitment, complex cases).
Participate in transition and exit planning to finalize plans for the youth pending release from residential programs, which includes referrals for post-residential services to for mental health, substance abuse, education and workforce services.
Records Management
Enter into Juvenile Justice Information System (JJIS) all case management activities, including risk/needs screening, assessment and case planning activities related to the youth and family during youth's involvement in the juvenile justice continuum.
Upload required forms/documents into the Juvenile Justice Information System (JJIS) case file to ensure accurate and timely entries, in accordance with administrative and JJIS business rules.
Community Collaboration
Ensure familiarity with community resources and provide input to circuit management on provided community-based service delivery issues and program developments, and provide input on a grant related proposals, if requested.
Attend and participate in professional development trainings and meetings.
Follow all departmental policies, procedures and administrative rules.
MINIMUM QUALIFICATIONS:
A bachelor's degree from an accredited college or university at the time of submission of the candidate profile; or,
Four years of experience working directly with adolescents in one or more of the following fields: criminal justice (e.g., law enforcement, courts, correction/rehabilitation facilities, or probation/parole), social services (e.g., child protective services, crisis intervention, foster care/group homes, adoption, or mental health/substance abuse treatment), or education.
An associate degree from an accredited college or university at the time of submission of the candidate profile and two years' experience working directly with adolescents in one or more of the following fields: criminal justice (e.g., law enforcement, courts, correction/rehabilitation facilities, or probation/parole), social services (e.g., child protective services, crisis intervention, foster care/group homes, adoption, or mental health/substance abuse treatment), or education.
A valid driver's license is required.
Juvenile Probation Officers are required to maintain CPR and First Aid Certifications throughout employment.
Knowledge of case management practices; of interviewing and counseling techniques.
Knowledge of computer programs.
Ability to make recommendations concerning the processing and handling of delinquent youth.
Ability to develop case plans; communicate effectively.
Ability to determine work priorities.
Ability to establish and maintain an effective working relationship with community and judicial partners for the purpose of information sharing and collaboration to address community concerns and promote safe and nurturing communities.
Ability to make independent decisions based on individual analysis, have strong verbal and written communication skills and the ability to conduct and document interviews.
PREFERRED QUALIFICATIONS:
Preference will be given to candidate who is a certified State of Florida Juvenile Probation Officer.
Preference may be given to candidates with a bachelor's degree or higher level of education.
SPECIAL NOTES:
All Prospective Candidates will be subject to a sex offender check, criminal background checks, (state, local and national) and pre-employment drug screening for direct care positions.
DJJ Participates in E-Verify (Employment Eligibility).
When identified on a position description, a valid driver's license is required, if initially hired with an out-of-state license, the Florida resident must obtain a valid Florida state driver's license within 30 days of hire. Licenses suspended or revoked for any reason, work permits (Business purpose/Employment/education only licenses) and some types of restricted licenses are not acceptable. Licenses that have Corrective Lenses Restriction are acceptable, provided the driver wears corrective lenses while operating the vehicle.
Positions that include the transportation of youth while performing any work or work-related functions on behalf of DJJ, require: (1) a valid driver's license; and (2) a three-year acceptable driving record as defined in FDJJ Policy 1920.
Successful candidate must be certified in accordance with State of Florida Department of Juvenile Justice direct care training policy, or obtain such certification within 180 days of employment. In order to obtain certification, the candidate must attend and successfully complete a mandatory residential training academy located in Quincy Florida. Such certification must be maintained.
For those candidates who are not currently in the state system as a direct care worker for DJJ at the time of application, the top-ranking candidate(s) after the interview phase will be required to take and pass Ergometric's IMPACT Assessment and Training Test in order to be considered for this direct-care employment opportunity. This test will be used to measure the candidate's overall suitability for working with Juvenile Justice involved youth. Test results will be used for a period of six months after initial testing for candidates who reapply during that period for another position for which testing is required.
985.66 Florida Statute Requirement
Be at least 19 years of age.
Be a high school graduate or its equivalent as determined by the department.
Not have been convicted of any felony or a misdemeanor involving perjury or false statement, or have received a dishonorable discharge from any of the Armed Forces of the Unity States. Any person, who after September 30, 1999, pleads guilty or no lo contendere to or is found guilty of any felony or a misdemeanor involving perjury or false statement is not eligible for employment, notwithstanding suspension of sentence or withholding of adjudication. Notwithstanding this subparagraph, and person who plead no lo contendere to a misdemeanor involving a false statement before October 1, 1999, and who has had such record of that plea sealed or expunged is not ineligible for employment for that reason.
Abide by all provisions of s.985.644(1) regarding fingerprinting and background investigations and other screening requirements for personnel.
Execute and submit to the department an affidavit-of-application form, adopted by the department, attesting to his or her compliance with sub paragraphs 1-4. The affidavit must be executed under oath and constitutes an official statement under s. 837.06. The affidavit must include conspicuous language that the intentional false execution of the affidavit constitutes a misdemeanor of the second degree. The employing agency shall retain the affidavit.
The State of Florida is an Equal Opportunity Employer/Affirmative Action Employer, and does not tolerate discrimination or violence in the workplace.
Candidates requiring a reasonable accommodation, as defined by the Americans with Disabilities Act, must notify the agency hiring authority and/or People First Service Center (1-866-663-4735). Notification to the hiring authority must be made in advance to allow sufficient time to provide the accommodation.
The State of Florida supports a Drug-Free workplace. All employees are subject to reasonable suspicion drug testing in accordance with Section 112.0455, F.S., Drug-Free Workplace Act.
VETERANS' PREFERENCE.  Pursuant to Chapter 295, Florida Statutes, candidates eligible for Veterans' Preference will receive preference in employment for Career Service vacancies and are encouraged to apply.  Certain service members may be eligible to receive waivers for postsecondary educational requirements.  Candidates claiming Veterans' Preference must attach supporting documentation with each submission that includes character of service (for example, DD Form 214 Member Copy #4) along with any other documentation as required by Rule 55A-7, Florida Administrative Code.  Veterans' Preference documentation requirements are available by clicking here.  All documentation is due by the close of the vacancy announcement. 

Nearest Major Market: Panama City