ACCOUNTING SERVICES ANALYST - A - 80082349 1 1
Location: 
TALLAHASSEE, FL, US, 32399
Requisition No: 812737 
Agency: Juvenile Justice
Working Title: ACCOUNTING SERVICES ANALYST - A - 80082349 1 1
Position Number: 80082349 
Salary:  $1,615.12 Bi-Weekly 
Posting Closing Date: 10/03/2023 
The Department of Juvenile Justice salutes our heroes.
We are honored to have the opportunity to support our nation's veterans and their families.
 We value the service given to our country and support the hiring of service members and military spouses.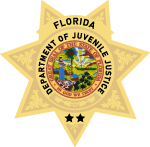 LOCATION AND CONTACT INFORMATION:
Position Location:   Alexander Building, 2737 Centerview Drive, Tallahassee, FL 32399-3100
Contact Person:      Vanessa Abbassi, 850-717-2725
Minimum Biweekly Rate of Pay: $1,615.12
DESCRIPTION:
Reconcile Departmental operating property accounts to State Accounts. Process adjusting entries to correct negative expenditures, Atypical general ledger codes and certified forward entries. Research, analyze and correct the operating fund and outstanding reconciling items pertaining to property capital assets.
DUTIES AND RESPONSIBILITIES:
Responsible for the monthly reconciliation of all capital asset expenditures to Central FLAIR. Verify the completeness and accuracy of fixed assets and month-end closing activities with the account reconciliations, journal entries and adjustments. Research and analyze all property outstanding reconciling items and make corrections as necessary. Ensure that the operating funds reconcile with the governmental operating fund. Review the Fixed Capital Outlay (FCO) and Operating Capital Outlay (OCO) expenditures to ensure that the capital asset expenditures are coded correctly and meet the minimum threshold amount. Collaborate with the Bureau of General Services to ensure that all capital assets are recorded correctly in the accounting system.
Keep track of the Excel spreadsheet for request logs (expenditure moves) received in the Unit. Process request logs as assigned and provide technical assistant to Regions, Circuits, and Headquarters as needed. Assists with training the staff and providing financial information to program areas and management team.   Assist in the preparation of the year-end financial statement entries and in the review and research of internal/external auditors as requested. Assist in the year-end closing of the financial statement with the compliance checklist of the capital assets accounts.
Pre-audits and prepare all requests as needed for the Welfare Trust Fund (WFTF). Ensures accuracy of the bank statements, QuickBooks, and Florida Accounting Information Resource (FLAIR). Process the monthly bank maintenance fee. Distributes checks to requestor for the WFTF. Responsible for the "Warrant Cancellation/Stop Payment" as requested by Accounts Payable.
Purchasing Card Reconciliation - on a monthly basis responsible for overseeing and ensuring timely and accurate completion of staff P-Card reconciliation tasks, and responsible to review and submit final P-Card reconciliation for the bureau. Ensure (P-Card) transactions compliance to DJJ's Purchasing Card Guide procedures, DFS rules, and operational accounting procedures.
MINIMUM QUALIFICATIONS FOR THIS POSITION INCLUDE THE FOLLOWING REQUIRED ENTRY LEVEL KNOWLEDGE, SKILLS AND ABILITIES:
High School Diploma 
Knowledge of administrative principles and practices, office procedures and practices and methods of data collection.
Knowledge of the principles and techniques of effective communication.
Knowledge of applicable Florida Statutes, purchasing practices and guidelines, Reference Guide for State Expenditures, Florida Accounting Information Resources (FLAIR) system, Works portal.
Knowledge of warrant cancellation function procedures and data compilation.
Ability to collect, evaluate and analyze data relating to administrative functions such as accounting, personnel, purchasing or report writing.
Ability to prepare correspondence and administrative reports, understand and apply applicable rules, regulations, policies and procedures and utilize problem-solving techniques.
Ability to work independently, plan, organize and coordinate work assignments, communicate effectively and establish and maintain effective working relationships with others.
Ability to analyze and interpret accounting data, to plan, organize, and coordinate work assignments.
Ability to communicate effectively verbally and in writing to establish and maintain effective working relationships with others.
Proficiency in use of Microsoft Office applications including Word, Excel, and Outlook.
Utilize problem solving techniques and the ability to work independently.
PREFERRED QUALIFICATIONS:
Experience using Microsoft Word, Excel, and Outlook.
Experience in processing purchase requisitions using MyFloridaMarketplace.
Experience in utilizing and processing the State of Florida purchase card, Works portal, and purchasing guidelines.
A minimum of one year (1) purchasing experience with the state of Florida.
Three years (3) of purchasing experience with the State of Florida.
Two years (2) of property experience with the State of Florida.
SPECIAL NOTES:
All prospective candidates will be subject to a sex offender check, criminal background checks (state, local, and national) and pre-employment drug screening for direct care positions.
DJJ participates in E-Verify (Employment Eligibility).
When identified on a position description, a valid driver's license is required. If initially hired with an out-of-state license, the Florida resident must obtain a valid Florida state driver's license within 30 days of hire. Licenses suspended or revoked for any reason, work permits (Business purpose/Employment/education only licenses), and some types of restricted licenses are not acceptable. Licenses that have Corrective Lenses Restriction are acceptable, provided the driver wears corrective lenses while operating the vehicle.
The State of Florida is an Equal Opportunity Employer/Affirmative Action Employer, and does not tolerate discrimination or violence in the workplace.
Candidates requiring a reasonable accommodation, as defined by the Americans with Disabilities Act, must notify the agency hiring authority and/or People First Service Center (1-866-663-4735). Notification to the hiring authority must be made in advance to allow sufficient time to provide the accommodation.
The State of Florida supports a Drug-Free workplace. All employees are subject to reasonable suspicion drug testing in accordance with Section 112.0455, F.S., Drug-Free Workplace Act.
VETERANS' PREFERENCE.  Pursuant to Chapter 295, Florida Statutes, candidates eligible for Veterans' Preference will receive preference in employment for Career Service vacancies and are encouraged to apply.  Certain service members may be eligible to receive waivers for postsecondary educational requirements.  Candidates claiming Veterans' Preference must attach supporting documentation with each submission that includes character of service (for example, DD Form 214 Member Copy #4) along with any other documentation as required by Rule 55A-7, Florida Administrative Code.  Veterans' Preference documentation requirements are available by clicking here.  All documentation is due by the close of the vacancy announcement. 

Nearest Major Market: Tallahassee