DJJ OPERATIONS COORDINATOR - 80004223
Location: 
TAMPA, FL, US, 33619
Requisition No: 817197 
Agency: Juvenile Justice
Working Title: DJJ OPERATIONS COORDINATOR - 80004223
 Pay Plan: Career Service
Position Number: 80004223 
Salary:  $1,694.62 Biweekly 
Posting Closing Date: 12/13/2023 
Total Compensation Estimator Tool
The Department of Juvenile Justice salutes our heroes.
We are honored to have the opportunity to support our nation's veterans and their families.
We value the service given to our country and support the hiring of service members and military spouses.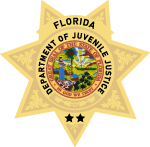 The Right Service, the Right Way, at the Right Time
General Maintenance Services and Facility Repairs
LOCATION, CONTACT AND SALARY INFORMATION: 
LOCATION: Central Region Detention Services Office, 3710 Corporex Park Drive Ste. 300, Tampa, Florida 33619
STARTING SALARY:  $1,694.62 Bi-weekly (In accordance with current spending restrictions, an internal promotion into the position will be filled at the minimum of the pay grade or up to 5% of the employee's current rate, whichever is higher.)
CONTACT PERSON:  Felecia Bell 813-393-4144 or Felecia.Bell@FLDJJ.GOV
POSITION DESCRIPTION:
This position is responsible for overseeing Facility Maintenance, Fleet and/or General Services to include the following: Maintains and performs minor repairs of the facility's electrical and mechanical equipment in compliance with DJJ Detention Service Manual.
Performs routine checks on heating air conditioning, audio, fire safety and laundry equipment and monitors repairs of this equipment to ensure efficient operational conditions.
Installs, maintains and do minor repairs to plumbing fixtures: sinks, wash bowls, sewers, valves, etc.
Administers general services and facility related activities, including legislative budget requests, telecommunications, vehicles, leasing, and facility issues for the Central Region Detention.
Monitors purchases, lease actions, telecommunication needs, vehicle upkeep and records compliance for Florida Statutes, regional and departmental policies and procedures.
This position provides coordination and hands on assistance with major maintenance/repair projects within the region.
When necessary, travels to the various centers to serve as the safety liaison and assists with identifying safety problems. 
Analyze safety-related information and make appropriate recommendations to remedy problems.
Provides technical assistance regarding general services related activities.
Maintains accurate accountability of property.
Formulates, reviews and evaluates policies and procedures and makes recommendations to regional management. 
Reviews administrative policies and procedures to be implemented and makes appropriate recommendations. Interprets policies, procedures and regulations.
Completes special projects as assigned. Compiles analytical data as required.
Coordinates the Disaster Preparedness Program.
MINIMUM QUALIFICATIONS FOR THIS POSITION INCLUDE THE FOLLOWING REQUIRED ENTRY LEVEL KNOWLEDGE, SKILLS AND ABILITIES:
Knowledge of department policies and procedures and procedures for the care, custody and control of youth.
Knowledge of facility operating procedures.
Knowledge of methods of data collection and analysis
Ability to collect, evaluate and analyze data to develop alternative recommendations, solve problems, document workflow and other activities relating to the improvement of management practices.
Ability to organize data into logical format for presentation in reports, documents and other written materials.
Ability to work independently, plan, organize and coordinate work assignments.
Ability to utilize problem-solving techniques.
Ability to communicate effectively both verbally and in writing and establish and maintain effective working relationships with others.
High School Diploma
PREFERRED QUALIFICATIONS:
Preference will be given to candidates with 3 or more years' experience in overseeing Facility Maintenance, Fleet and/or General Services.
SPECIAL NOTES:
All prospective candidates will be subject to a sex offender check, criminal background checks (state, local, and national) and pre-employment drug screening for direct care positions.
DJJ participates in E-Verify (Employment Eligibility).
When identified on a position description, a valid driver's license is required. If initially hired with an out-of-state license, the Florida resident must obtain a valid Florida state driver's license within 30 days of hire. Licenses suspended or revoked for any reason, work permits (Business purpose/Employment/education only licenses) and some types of restricted licenses are not acceptable. Licenses that have Corrective Lenses Restriction are acceptable, provided the driver wears corrective lenses while operating the vehicle.
The State of Florida is an Equal Opportunity Employer/Affirmative Action Employer, and does not tolerate discrimination or violence in the workplace.
Candidates requiring a reasonable accommodation, as defined by the Americans with Disabilities Act, must notify the agency hiring authority and/or People First Service Center (1-866-663-4735). Notification to the hiring authority must be made in advance to allow sufficient time to provide the accommodation.
The State of Florida supports a Drug-Free workplace. All employees are subject to reasonable suspicion drug testing in accordance with Section 112.0455, F.S., Drug-Free Workplace Act.
VETERANS' PREFERENCE.  Pursuant to Chapter 295, Florida Statutes, candidates eligible for Veterans' Preference will receive preference in employment for Career Service vacancies and are encouraged to apply.  Certain service members may be eligible to receive waivers for postsecondary educational requirements.  Candidates claiming Veterans' Preference must attach supporting documentation with each submission that includes character of service (for example, DD Form 214 Member Copy #4) along with any other documentation as required by Rule 55A-7, Florida Administrative Code.  Veterans' Preference documentation requirements are available by clicking here.  All documentation is due by the close of the vacancy announcement. 

Nearest Major Market: Tampa